My Books
For those on a similar search of self, I know something will be presented here that will answer your questions. I can't wait to share with you.
Daily Tracker
New habit and mood journal
Notebook Lined 6×9 tracker journal. 168 pages in total
Challenge yourself to change your habits within the 30 Day Challenge section. You can track up to 10 habits.
Are you Grateful? Talk about it every day in the "I'm grateful for…" pages.
Become more intentional with your thoughts in the Daily Intentions pages.
Reflect each evening in the Daily Reflections section.
Hold yourself accountable in the morning and evening check-in sections.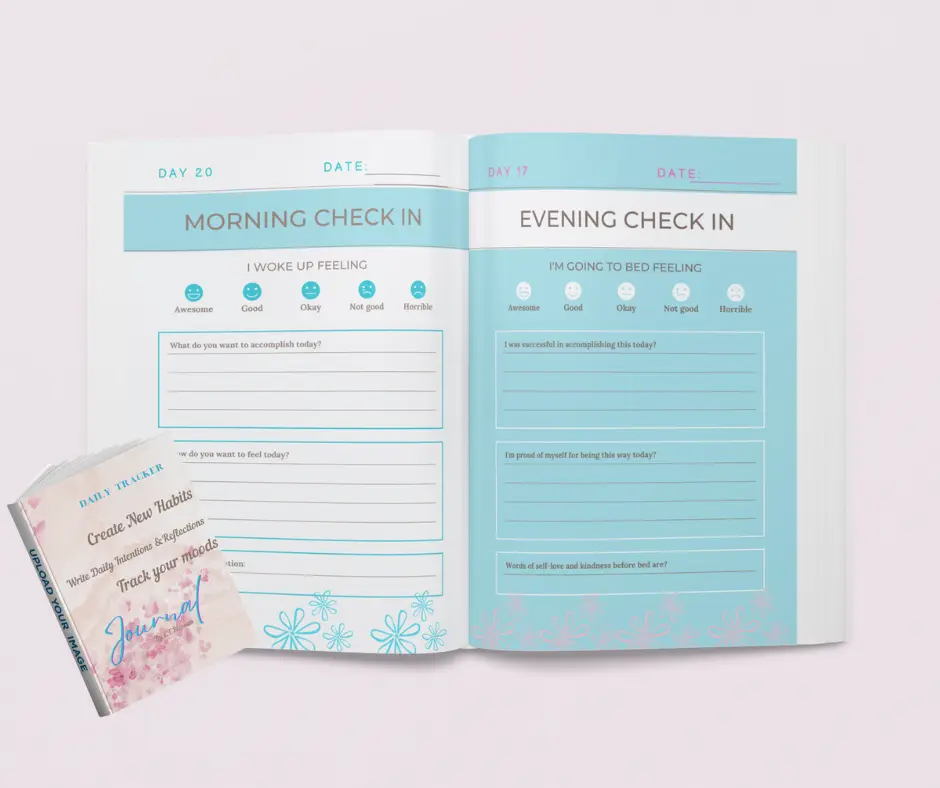 Fun Reads
Sometimes you just need to escape into a love story…
Check out my fiction books! 
My French Season
A Temecula Valley Romance Series